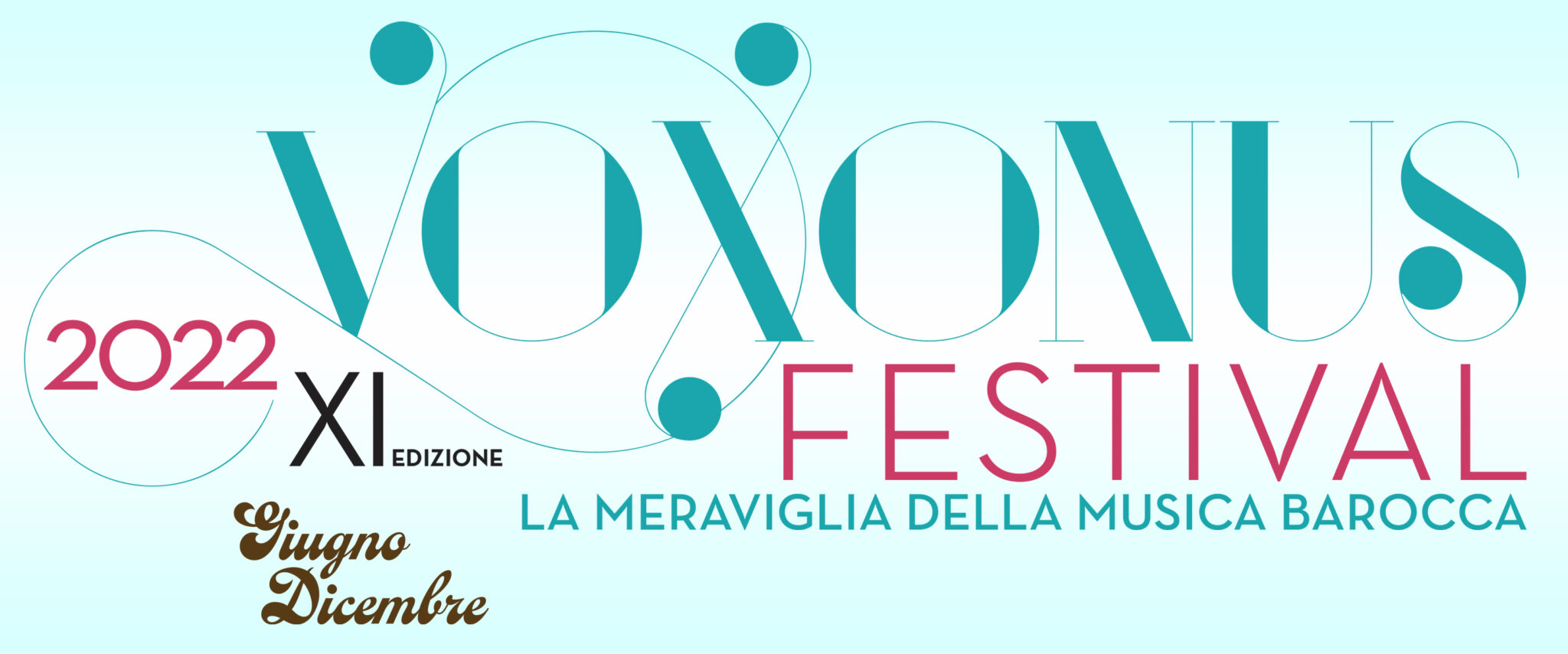 VOXONUS FESTIVAL 2022
NEW HORIZONS OF MUSIC
VOXONUS FESTIVAL 2022 – NEW HORIZONS OF MUSIC 
A double celebration: Voxonus Festival's 11th edition and the 30th anniversary of Savona's Symphony Orchestra
Voxonus is a Baroque music festival founded in 2011 by the Savona Symphony Orchestra in Albissola Marina, in Liguria. With time, it became an international production center that excels in philological research. As the Orchestra celebrates its 30th anniversary and presents itself to an increasingly diverse audience, this year the festival reaches its full maturity, focusing on innovation, training, and communication. 
Rediscovering, enhancing, and promoting instrumental music 
Over 30 events are held in some of the most important cultural centers located in Liguria, Piedmont, and Lombardy as part of the "From the Alps to the Sea" festival. The 11th edition features, among others, the in-residence participation the Voxonus Quartet, the soul of the Italian Quartet Research Center, whose mission is to shed light on unpublished or little-known Italian instrumental music, demonstrating its compositional vitality. 

Much more than just a festival 
Taking place from June to December 2022, the concerts are unique experiences that promote the performance of historically informed music using period instruments, enhancing cultures and territories. Several new locations will be included in this year's edition, including Savona's stunning Cappella Sistina and the Santuario di N.S. di Misericordia, Saluzzo's Croce Nera Church, Sassello, and Milan. Various performances have also been confirmed in Albissola Marina, Vado Ligure, and Turin. 

A beautiful fresco painted with music 
Voxonus Festival was invented by Claudio Gilio, artistic director of the Savona Symphony Orchestra, and by the music director Filippo Maria Bressan, based on the "Academia di musici e cantori", a stable operatic and symphonic project focusing on 18th-19th century instruments and music. As part of the festival, a permanent collaboration was established with the Einaudi Foundation, as well as a co-production with Savona's Opera Giocosa and the Accademia del Ricercare. The season will also feature a collaboration with Milan's "Atelier musicale," a concert season that promotes peace and unity through music.